Office cleaning services companies are some of the most profitable. Plenty of commercial buildings are coming up globally. This offers a lucrative opportunity for those looking to start a business in clean premises. Although such a business can be profitable, the industry is also very competitive.
If you have a large organization with many clients it is utmost important to keep everything spic and span. A filthy office will certainly not be appealing; cleaning your office space leaves a good impression on all your clients. Many professionals nowadays are resorting to using an office cleaning service in order to make their office spotless and clean.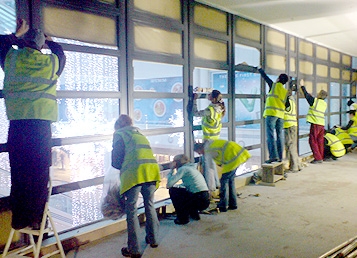 The advantage of hiring contract cleaning is that it works out in such a manner that ensures the work gets done perfectly and error free. These professional services also give you protection against food stains, dirt, etc, and most importantly provide a clean place.
A contract cleaning service works towards helping you to improve your business as any transaction with your customer has to be done in a neat and clean environment. Being clean allows you to save a lot, as you won't have to deal with the hassles of lawsuits on having a hazardous office or one through which another person has got hurt or ill.
In Jersey City, one of the leading contract cleaning companies is Wayne Maintenance. Our staff is trained in the field of cleaning. Our cleaning services can be offered on a daily, weekly, fortnightly or monthly basis, etc.
Give us a call @973-460-1440 & we will come to your business and give you a free estimate.